Latest News
We were delighted to host the Year 8 and 10 Celebration of Achievement Assemblies this week. The assemblies celebrated the success of Year 8 and 10 pupils and how they have progressed, contributed and excelled over the last year. The assemblies included special awards for outstanding progress, the pupils who received the most conduct points over the year, as well as awards for contributions to school and community life. Awards were presented by the year group's Head of Achievement, Ms Spivey and our Governors - Chris Batstone (Year 8) and Jag Jethwa (Year 10). Congratulations to all the pupils who won awards and also to the pupils who were nominated!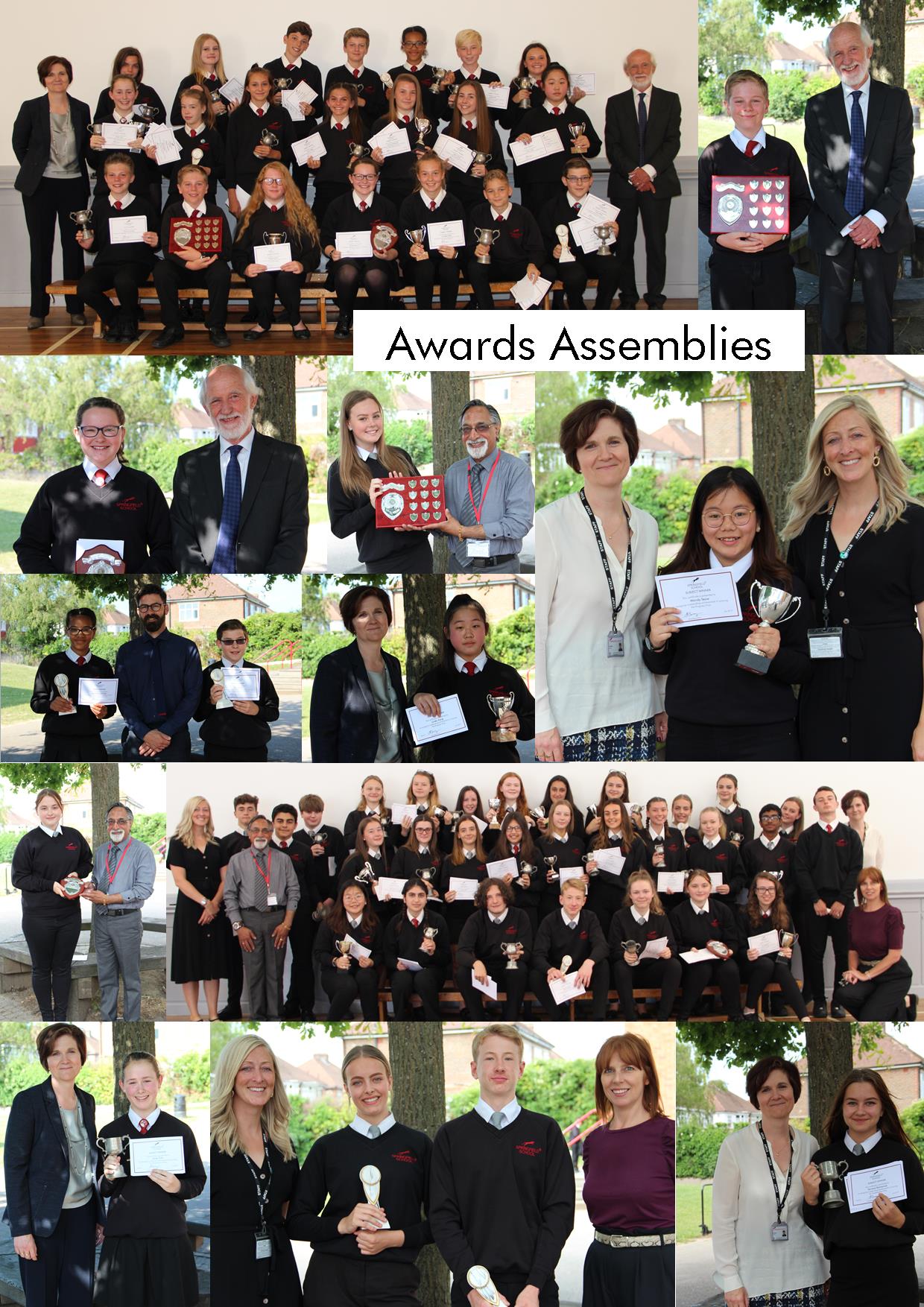 We pleased to forward the following message from the Head Master of Eton College:
Current Year 10 boys - do you have energy, enthusiasm and commitment, and a desire to make the most of your potential? If so, we would love to make you aware of the Orwell Award that we are launching today. This is a new sixth form programme targeted at boys with academic potential, for whom an opportunity to go to a boarding school, free of charge, might be transformative. While students with this profile have been coming to Eton since 1440, and are absolutely integral to our vision of the education that we offer, this new award seeks to reassure and encourage boys, especially those with some particular reason to board, that a place at Eton is within their grasp. Up to 12 free sixth form places a year will be offered as Orwell Awards to Year 11 boys studying in UK non-selective state schools. The easiest way to find out more is through the suite of films that we have uploaded to www.etoncollege.com/OrwellAward. You can find out more by contacting the Admissions Office on 01753 370 611. We would love to hear from you. The Orwell Award will recognise that academic achievement may have been held back by personal circumstance, and so will not be offered to only those with the highest grades. Instead, applicants will be assessed on academic potential and against specific criteria such as if a boy has refugee status or is a Looked After Child, if a boy is in the first generation of his family to go to university, or if they are in receipt of the Pupil Premium. The Award is named after author and Eton alumnus George Orwell, himself the recipient of financial aid, and aims to give recipients access to a transformative experience. Funding will cover a sixth form place, including boarding, and will include additional financial allowances to enable boys to fully participate in the life of the school. We are keen to develop our partnership programme with 11-16 schools in the state sector all over the UK.
If this is something that you are interested in please contact Mrs Goldsmith in the Year Office.
Portsmouth City Council, SUN Project would like to invite pupils to an information event to support young black, Asian and minority ethnic females and their parent/carers on the opportunities available after school and college.
This pilot event is being held on Thursday 18th July at Somerstown Central Community Hub in Southsea from 3pm - 6pm. This event is open to both students and their parent/ carers and looks to address the barriers for young minority females and how to overcome these barriers. This will also provide an opportunity for you to find out about local opportunities such as University and Apprenticeships.
Pupils will have the opportunity to attend workshops around decision making after school and find out more about the importance of girls in education.
We would appreciate if you could contact Hazera on 02392 882615 or email your interest to This email address is being protected from spambots. You need JavaScript enabled to view it.
Please note that those pupils who have their Awards Assembly on the same day as their Photography exam will be required to wear their normal school uniform to the Awards Assembly. They can then change into PE kit afterwards if they would like to take up the option of wearing PE kit for the Photography exam.
Please find links below to the powerpoints used at the Kenya Information Evening last week.
Many thanks. Mr Lomas, Head of Enterprise and PDL