Latest News
Year 10 enjoyed a high impact day thanks to Steve Cunningham of Blind Vision and CragRats.
Steve met with pupils throughout the day and gave inspirational and motivating speeches which showed them how to break down barriers to learning and progress to enable them to become confident in their own ability. Pupils took part enthusiastically and were stirred by Steve's positivity and achievements in life, showing them that anything is possible if you put your mind to it. We look forward to finding out how the pupils achieve the challenges they set themselves.
CragRats ran an excellent interactive session for pupils as well. Pupils worked in teams in a 'Metropolis' STEM (science, technology, engineering and maths) themed activity (future proofing yourself). This practical session developed pupils' aspirations, knowledge application and creative intellect in a real enterprise format.
Thank you so much to Steve and the CragRats team for coming to visit today!
Mr Lomas, Head of Enterprise and PDL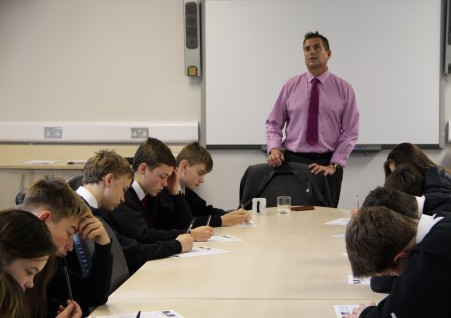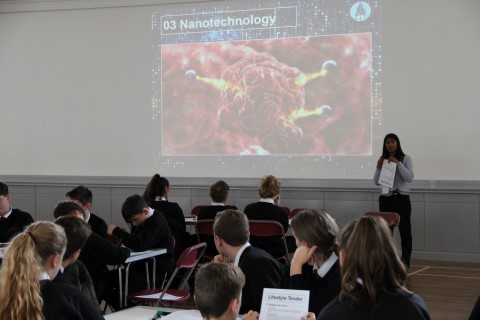 VIEWING CARDS FOR SCHOOL PHOTOGRAPHY - Following Pret-a-Portrait's recent visit to the school, Pupil pictures are now available. A viewing card explaining how you can view and order pictures will be sent home with pupils in the next few days. Please ask your child to give it to you as soon as possible so you have a chance to order any pictures you would like at a discounted price before the Early Bird Deadline of 20th November 2018. If for any reason your viewing card doesn't make it to you in the next few days, please contact Pret-a-Portrait directly on 0800 021 7626 or This email address is being protected from spambots. You need JavaScript enabled to view it.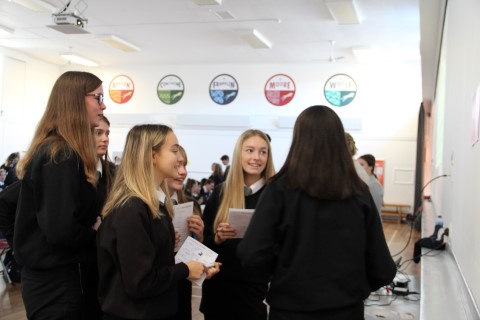 We were delighted to welcome back The Life Skills Company to run our Year 11 Focus Day on Thursday 18th October. Deliberately timed to link in with recent enrichment experiences on post 16 choices, the day was all about developing memory skills. The current GCSE exams are larger and more demanding than in the past and so we look to support this challenge with brain gym training about the latest techniques of memory development. All the Year 11 pupils had a chance to practice the techniques that would extend their memory capacity and working smarter. The pupils rose to the challenge wonderfully well and found the sessions 'helpful', 'enjoyable', 'applicable' and 'fun'. Their next task after half term is to teach their tutors their favourite memory techniques who will need to be on their toes especially if songs are involved.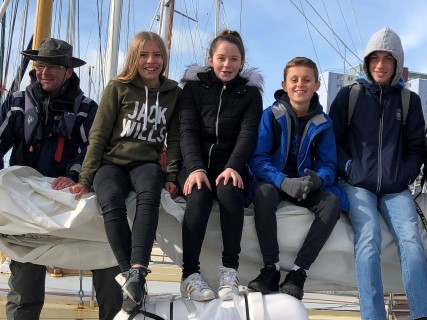 Springfield School has recently joined the 'Pompey's Military Kids' cluster group which was set up by the 'Naval Families Federation' and Portsmouth City Council.
The Department of Education has just published information regarding the provisional GCSE 2018 results via its performance service website. This information can be very useful for parents of Year 6 pupils who are choosing secondary schools; parents can enter the name of any secondary school and review headline information in a simple format. (Please feel free to share this message/link.) The link below is for Springfield:
https://www.compare-school-performance.service.gov.uk/school/144192/springfield-school